SAWTOOTH FORUM AND LECTURE SERIES
Beginning in 2008 the SA has sponsored the annual Sawtooth Forum and Lecture Series. These programs provide visitors and locals the opportunity to hear experts in local history, fish and wildlife, geology, environmental issues, and the arts share their work and latest research results related to this magical Sawtooth-Salmon River country. What fun to learn more about the special critters, characteristics and culture that make this a very, very, special place! Past presentations have included pronghorn antelope, rare flowers and plants, Whitebark Pine ecology, fire ecology, wolverines, wolves, salmon, and raptor ecology featuring live birds of prey. Geologists have explained how the Sawtooth Valley was formed and about the recently discovered Sawtooth Earthquake fault! Historians have shared the history of the conservation movement in the West, Native Americans, and of the early settlers, miners, ranchers and scientists in the Sawtooth country. Local writers and poets have shared their work as well.
These fascinating programs are free of charge (donations accepted!).  They are held every Friday in July and August at 5pm at the Stanley Museum. This fascinating and wide ranging lecture series is sponsored by SA and would not be possible without the generous community support of Idaho Rocky Mountain Ranch, Sawtooth Society, Redfish Lake Lodge, National Environmental Education Foundation, the Val A. Browning Foundation, and other individual donors. We cannot thank these generous organizations and individuals enough for their essential financial support! We look forward to seeing you at these fascinating and informative presentations.
This year's speakers and schedule click here
Welcome to the 2016 Forum and Lecture Series!  This year, the ninth year of the FLS, the Series will focus on the critically important issue of Water in Idaho. Pretty much everything we love about central Idaho is dependent on reliable supplies of fresh water – The Sawtooth NRA is the headwaters of at least four major river systems that supply us with drinking and irrigation water, and is the habitat for the many species of wild fish and wildlife. The first purpose that congress articulated for the Sawtooth National Recreation Area when it established the NRA in 1972 was: "The protection and conservation of the salmon and other fisheries". We hope you will enjoy the Series this summer as we discuss how we Idahoans manage and use our water, how fish and wildlife species survive in them, and how we can protect and preserve our precious fresh water resource. Please let us know what you think of the series and sign up to be on our mailing list to get updates on upcoming programs.
July 1 – Bruce E. Cain – Too Much Democracy, Not Enough Water? Water in the West. Bill Lane Center for the West, Stanford University
BRUCE CAIN, the distinguished political scientist is the Spence and Cleone Eccles Family Director of the Bill Lane Center for the American West, and Charles Louis Ducommun Professor in Humanities and Sciences. Professor Cain succeeded the Center's founding faculty co-director, David M. Kennedy, and is tasked with carrying on the Center's study of the past, present and future of the American West.
Professor Cain brings a wealth of experience in U.S. and California politics. A pioneer in computer-assisted redistricting, he is a well-known expert on elections, term limits, polling, and the relationships between lobbyists and elected officials. He is a frequently cited source in media coverage of politics.  He received his Ph.D. from Harvard University in 1976; his B.Phil. from Oxford University in 1972, and his B.A. from Bowdoin College, in 1970.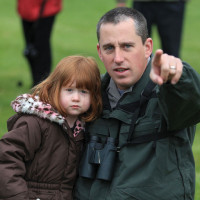 July 8 – Ross Winton – Plight of the Pollinator: Bees, Butterflies and Beetles in Idaho – Idaho Department of Fish and Game, Jerome
ROSS WINTON is a wildlife biologist with the Idaho Department of Fish and Game. Ross received a Bachelor's of Science in Wildlife Management and Master's degree in Entomology from Montana State University. While his current position in south central Idaho makes him responsible for the management of 99% of all fish and wildlife species in that part of the state, his background and expertise has been on the conservation, life history and taxonomy of beetles.  Photo of Ross Winton courtesy of Ashley Smit, Times News.
July 15 – David Skinner – Beaver in Idaho, Ecology and Management – Sawtooth National Forest, Fairfield and Ketchum Ranger District
DAVID SKINNER has worked as the District Wildlife Biologist for the Fairfield and Ketchum Ranger Districts of the Sawtooth National Forest for the past 15 years. During that time he has served as the chairman of the Wood River RC&D's Interagency Beaver Committee for Blaine, Camas, Lincoln, and Gooding Counties. Over the past 15 years, this committee has been responsible for transplanting over 180 beavers into watershed areas that needed improvement. Beavers and their relocation can be quite controversial, and many differing perspectives exist. David will discuss the Interagency Beaver Committee's activities, and the importance of beaver in the ecosystem.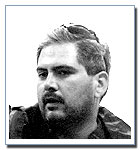 July 22 – Chad Colter – Shoshone-Bannock Tribal Fisheries Program – Shoshone-Bannock Tribes
CHAD COLTER has been the Tribal Fish and Wildlife Department Director for the Shoshone – Bannock Tribes for many years. His department employs 16 biologists, 8 administration staff and up to 18 permanent technicians (with an additional 10 seasonal) to design, plan and implement fish and wildlife habitat and population projects and programs to meet tribal goals and objectives.
Each of the distinct programs that Chad manages are designed to protect, preserve and enhance the rights and resources reserved by the Fort Bridger Treaty for each tribal member. The Department is responsible for several critical aspects of natural resource management including: developing management planning documents, coordinating with federal agencies, managing the exercise of treaty rights and protecting the opportunity to continue traditional cultural practices in perpetuity.
July 29 – Mark Davidson – Water Law and Recovering Salmon and Steelhead to the Upper Salmon Basin – The Nature Conservancy in Hailey, Idaho
MARK DAVIDSON is the Director of Conservation Initiatives for The Nature Conservancy in Idaho. In his role he works with landowners, government agencies, non-governmental organizations, and elected officials to catalyze conservation and further the mission of the Conservancy throughout Idaho. He has successfully worked to bring people with diverse interests together around a number of conservation efforts. He has been able to work in a context that is complex both socially and ecologically by working with ranchers, farmers, scientists, recreationalists, policy makers, lawyers and other partners to find innovative solutions to conservation challenges. By working with partners Mark has been able to incorporate permanent conservation measures that have increased instream flow and reconnected tributaries while balancing the needs of water users. As a result of such efforts, miles of rearing habitat are now open to native fish and created opportunities for salmon to spawn where they have not spawned in decades. He has worked successfully on grazing management, landscape-scale collaborative conservation, rangeland stewardship and restoration and project management. He has worked throughout the Upper Salmon for over 14 years as well as experience working throughout Idaho.
August 5 – Merrill Beyeler – Let's Keep Our Sticks on the Ice. Remember, we are all in this together – Private Land Stewardship works. Rancher, land steward and family man in Leadore, Idaho
MERRILL BEYELER has been married to Sharal for 50 years. They have five children and 15 grandchildren. The family operates Beyeler Ranches, LLC, at the headwaters of the Lemhi River. They run about 800 head of Angus cows on 4800 acres of private land and an additional 40,000 acres of BLM, Forest, and State lands – our public lands. Five generations have worked this land, near Leadore, Idaho.
Merrill graduated from Ricks and Boise State College's, majoring in education. He ran track and cross country. He was the recipient of the Silver Medallion Award at Boise State, and was co-captain of the championship track team at Ricks. He taught and coached for 21 years in rural Idaho. Education and youth hold a special place in his heart.
Merrill is Chairman of the Board for the Lemhi Regional Land Trust, a founding member of the Central Idaho Rangeland Network, a board member of the University of Idaho's Range Land Center. He serves on the Advisory Board tasked with creating a Range Lands School, focused on education, research, and outreach.
Merrill has always believed in land stewardship. In 2013, Beyeler Ranches was named National Rangelands Stewards of the Year by the BLM. Merrill was recognized by the Pacific States Fisheries Commission for his work on Salmon recovery. In 2016, Merrill received Idaho's Excellence in Agriculture for environmental stewardship award. He has been the Grass Man, the Weed Warrior, and the Cattleman of the Year. Mostly, he just believes in leaving things better than he found them.
Family, large landscapes, small communities, and all things in them, is what excites Merrill's mind and moves his hands.
August 12 – Wayne Melquist – Ospreys and Otters: More in common than just the "O" – Idaho Department of Fish and Game (ret.)
WAYNE MELQUIST retired from full-time work in 2007 as a Research Associate Professor at the University of Idaho, Moscow, a position he held since retiring in January 2003 from the Idaho Department of Fish and Game. Wayne studied ospreys in northern Idaho for his M.S. degree in Zoology (1974) and river otters in central Idaho for his Ph.D. in wildlife resources (1981), both from the University of Idaho. In the early 1980's, Wayne conducted surveys in Central and South America on multiple species of spotted cats and otters. During his 18 years with Fish and Game, Wayne was the State Nongame Wildlife Manager (responsible for the nongame, endangered, and watchable wildlife programs), State Furbearer Program and Federal Assistance Program coordinator, and Acting Wildlife Bureau Chief when he retired. Since 2004, he has worked with the South Dakota Game, Fish & Parks Department, first on an osprey translocation and restoration project (2004-2010), and more recently on river otters.
August 19 – Greg Schoby – Bull Trout Life History, Migration Patterns, and Status in the Upper Salmon River Basin – Idaho Department of Fish and Game, Salmon
GREG SCHOBY is the Regional Fisheries Manager for the Idaho Department of Fish and Game's Salmon Region. Greg received his Master of Science degree in Biology from Idaho State University in 2006, examining the migration patterns, home range, and foraging ecology of Bull Trout and Westslope Cutthroat Trout in the Upper Salmon River Basin. After completing his Masters, Greg worked on fisheries habitat restoration in the Lemhi River for IDFG, then worked as a fisheries research biologist at IDFG's Bayview Research Station on Lake Pend Oreille, studying interactions between Lake Trout, Bull Trout, Rainbow Trout and Kokanee Salmon. After two years of large lake research, Greg spent 5 years as a regional fisheries biologist in IDFG's Upper Snake Region, working on the renowned trout fisheries of the area, such as the Henry's Fork and South Fork Snake Rivers, Henrys Lake, and the Big Lost River. In the fall of 2013, Greg returned to the Upper Salmon Basin as IDFG's Regional Fisheries Manager for the Salmon Region.
August 26 – Bruce Reichert – Idaho Headwaters – Idaho Public Television, host and executive producer of Outdoor Idaho
BRUCE REICHERT is best known as the host and one of the producers of Outdoor Idaho, an Idaho Public Television program that profiles the people and places that make Idaho interesting, it is one of the most honored series in the Idaho and the Northwest, having won hundreds of state, regional, and national awards, including regional Emmys and several Edward R Murrow awards for public affairs reporting.
He knows about the charms and difficulties of rural living, having built a log cabin in the mountains outside Idaho City. He has served as president of the Idaho City Historical Foundation; helped start the Idaho City Arts Festival and the town's community theatre; he taught school, was the editor of Idaho's oldest newspaper, The Idaho World, and tended bar at O'Leary's Saloon.
Bruce will introduce and show Idaho Headwaters, which pays tribute to the hundreds of miles of small streams that transport water from the upper reaches of the watershed to the main part of a river. Headwaters help determine the character of major rivers, like the Snake, the Salmon, the Selway, the Boise, the Owyhee, the St. Joe; and in turn those rivers help define Idaho and the West.