Sarah Cawley, Executive Director, is originally from eastern Pennsylvania, but now calls Idaho her home. She is a 2016 graduate from the State University of New York College of Environmental Science and Forestry in Syracuse, New York.  She is excited to spread her love and passion for the natural world to all those she interacts with. Sarah has a Bachelor's of Science in Environmental Education and a strong focus in Recreational and Visitor Management. Sarah has worked with the Sawtooth Association since 2014 as a Naturalist at the Redfish Center, and has moved to New York and then Massachusetts in the off season to expand her knowledge of outdoor education. After her three years with us, Sarah is excited to be the Executive Director for such an inspiring and amazing organization.
Laurii Gadwa, Outlet Sales Manager and Bookkeeper, is a 1978 graduate of the University of Idaho with a B.A. in Theater Arts, Child Development, and Psychology. The mother of two children, she also helped raise numerous foster children. Laurii, who has a deep-rooted interest in and dedication to the Sawtooth-Salmon River Country, is one of the original founders of SIHA. She worked for the organization as its executive secretary from 1980 to 1987 when it was known as the Sawtooth Interpretive Association. During that time, she was instrumental in the Valley Creek Ranger Station remodel and hired the first intern to develop the Stanley Museum displays. After retiring from managing the Redwood Motel in 2005, she rejoined the SIHA team as its Outlet Sales Manager and Bookkeeper.
In her 30 plus years of living in Stanley, Laurii has been an integral part of the community. She has served continually as a member of the Sawtooth Mountain Mamas, a community service organization; organized the Mainstay Council, Custer County's first domestic violence council; and served twelve years on the Challis School Board. Laurii also was a Stanley Library Board member, and is a second term Stanley City Councilwoman.
Nytashia Allbritton, Lead Naturalist, was born and raised in Boise, Idaho. Growing up she spent her weekends with friends and family exploring the wilds of Idaho by whitewater raft, skis and tattered hiking boots. She moved to Utah in 2010 to attend the University of Utah where she expanded her appreciation for the environment. At Utah she found a passion for environmental education and worked for the Sawtooth Association as a Naturalist in the summer of 2015. She graduated with a degree in Environmental and Sustainability Studies with a strong background in education and conservation. Since then she has collected data and analyzed many ecosystems for a National Wetlands Condition Assessment all over the state of Idaho for the EPA and reared endangered Snake River Sockeye Salmon with Idaho Fish and Game. She is passionate about conserving natural resources to sustain life and pristine ecosystems. As someone with a love and connection to the wilderness, she is thrilled to be working with this amazing organization and visitors in the heart of Idaho to achieve a common goal of preservation.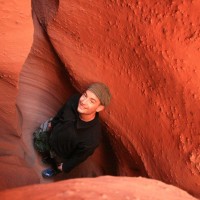 Kenny Werth, Museum Docent, is proud to call Alaska his home.  Born and raised on the beautiful Kenai Peninsula, he has had a lifetime of great outdoor adventures.  Kenny first came to the Sawtooth Valley in 2014 while he was pursuing a history degree at Boise State University and now, having graduated, is excited to share with others the rich beauty and history of Stanley and its surroundings.  He has past experiences as a tour guide at the Old Idaho Penitentiary and with the National History Day program in Idaho.  Kenny is grateful for the opportunity to spend the summer learning and sharing the history of the area.  He cannot wait to get started with SIHA!
Caroline Wickes, Historic Specialist, is a Midwesterner who was drawn to the rugged peaks and expansive wilderness of Idaho. She is a recent graduate of Indiana University, where she majored in History and Environmental Studies. She developed an interest in history and museums at a young age, but it was not until later in life that she discovered her love for nature. Caroline started working for her university outdoor adventure program as a trip leader and became an avid outdoors-woman. She enjoys canoeing, backpacking, and skiing but her true love is rock climbing, which she does as often as she can. Caroline is thrilled to explore this area and to learn more about the unique history of the Sawtooths.
Claire Mann, Naturalist, is originally from a small town in Western New York, where her love and appreciation for the outdoors was cultivated. She has always loved hiking, camping, fishing and especially skiing. Claire graduated from State University of New York College of Environmental Science and Forestry with bachelors in Environmental Biology in May 2015. While in school Claire fell in love with environmental education and conservation. She has worked in environmental education in New York, Alaska and most recently New Mexico. She loves exploring and learning about the natural history of new places and is eager to explore the Sawtooth Mountains. She is excited to spend her summer teaching and sharing her love of the outdoors with the visitors of the Sawtooths.
Ashley Ramsey, Naturalist, spent her childhood in a small town in southeast Nebraska before moving to Walla Walla, Washington to attend high school and college. She is currently pursuing degrees in Agriculture business along with Plant and Soil science at Walla Walla Community college with plans to transfer to a 4 year university.  She enjoys hiking and fishing and exploring all the things the Pacific Northwest has to offer.  Ashley is looking forward to having the opportunity to educate others on the importance of natural resource conservation.  The beauty of the Sawtooth Mountains makes her very excited to be able to interact with everyone coming to visit such a wonderful place.  Ashley looks forward to learning more about the Sawtooth NRA!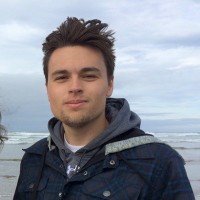 Henry Vaughan, Naturalist, grew up on a small, organic farm at the foot of a mountain range outside of Moscow, Idaho where his early appreciation of the outdoors was easily nurtured. His passion grew as he spent much of his childhood rafting, fishing, hiking, and camping throughout Idaho. Henry now studies Creative Writing and Environmental Studies at the College of Idaho, where he and six other students were recently given the opportunity to spend a month in Stanley backcountry skiing and learning about the Sawtooth Valley. Over the course of that month, he developed a deep connection with the Sawtooths, and he looks forward to returning to them in their summery state. Henry is excited to help visitors to the Sawtooth NRA develop their own appreciation for this special place!
Pam Williams, Naturalist, has let her love of the outdoors lead her to shed the office cube and obtain an Environmental Conservation degree from the University of New Hampshire and start an adventurous seasonal nomadic lifestyle of an interpreter and park ranger.  In her spare time, she enjoys landscape and wildlife photography while hiking, bird watching, or bicycling.  She is looking forward to being among the Sawtooth mountains and learning more about the people and area.
Samantha Zuger, Naturalist, is currently a student at Montana State University. She is pursuing a degree in environmental science with a water and soil science option. Her passion and love for the outdoors started with agriculture, and has now spread to being a steward of the land. Sam is excited to get to spend the summer in Stanley, and learn more about conservation and pass along her knowledge to the youth. She is always excited to teach people how they can help do their part in taking care of our earth, as well as learn new things and how she can improve, too. She enjoys skiing, snowmobiling, hiking, fishing, and all things outdoors. Sam is looking forward to getting to spend the summer in the beautiful Sawtooth Wilderness.