Board of Directors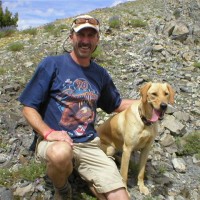 W. Stewart Wilder, President of the board, is a native of Cleveland, OH and graduate of Indiana University with a B.S. in Geology, first visited the Sawtooth country as a teenager in 1975 to spend time with relatives Martin and Marjorie Pollock who met each other in the valley after Martin arrived in 1924. Subsequent summer visits followed where Stewart met Stanley resident Debbie Osborn, daughter of Marie Osborn who pioneered the Stanley Emergency Clinic, and they have been married 20 years and have two sons. Stewart worked in the mining industry, primarily iron ore in MN and Newfoundland with Cliffs Natural Resources as well early experience working in the Yankee Fork country on gold and silver exploration projects. Upon moving from Canada to Boise in 2002 Stewart has enjoyed new career opportunities in commercial real estate development, was Interim Executive Director and former Board member of Children's Home Society of Idaho and most recently involved in senior healthcare franchising in Southwest Idaho. A member of the Sawtooth Society, Stewart and family continue to return to the Sawtooth country to spend time on Shaw mesa, fly-fishing, hiking, exploring and sharing the rich historical significance of the people and area to preserve for future generations.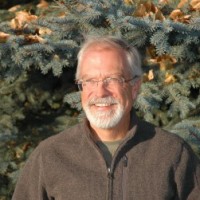 Terry Clark, Vice President of the board, divides his time between Lower Stanley and Hailey, Idaho. He is passionate about sharing his love for Central Idaho with visitors and locals alike. In 2010, Terry retired from the U.S. Forest Service after a 34-year career that took him to National Forests in six states. He spent almost half his career here, on the Sawtooth National Forest. In 1989, when he first laid eyes on the Sawtooth Mountains from Galena summit, he knew he had found his place in space. He has been dedicated to preserving, protecting, and enjoying it ever since.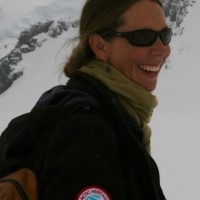 Liesl Schernthanner, Treasurer of the board, has her roots "just over the hill" in the Smoky Mountains, having been born and reared in the Wood River Valley.  Always eager to hear stories from Old Timers, her interest in learning about the region and its history began in early childhood and has grown with time.  After a career in applied human-environmental research and subsequent years of supporting science in Antarctica, she moved to Obsidian in 2013 with husband, dog, and horses, and has made the Sawtooth Valley home since then, with occasional excursions to work in Antarctica conserving historic sites and monuments.  She strongly commends the work of SIHA and believes it is important to preserve, enhance, and promote regional heritage to inform and inspire those who live, work, and visit the area.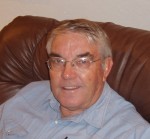 Ed Waldapfel, Secretary of the board, retired from the U.S. Forest Service in 2007 after a 42 year career. He graduated in 1967 from Humboldt State College in Arcata, California with a Bachelor of Science Degree in Forest Management. During his career he worked on the Lassen, Los Padres, Klamath and Inyo National Forests in California and the Sawtooth National Forest in Idaho. His assignments included firefighting, trail maintenance and construction, dwarf mistletoe control, campground maintenance, blister rust control, timber sale preparation, silviculture and public affairs. Ed also served for a number of years on one of the national wildland fire overhead management teams. Throughout his career, Ed has been involved with the Eastern Sierra Interpretive Association (Inyo NF), Los Padres Interpretive Association (Los Padres NF) the Sawtooth Interpretive and Historical Association. Ed and his wife Pat live in Twin Falls. His interests include their five grandchildren, camping, woodworking, golf, fishing, photography, videography and barbershop quartet singing.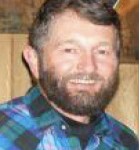 Gary Gadwa, Past President of the Board, is a 1978 graduate of the University of Idaho with a M.S. in Wildlife Management. Gary devoted 28 years to protecting, perpetuating, and managing the fish and wildlife of Idaho during his career with the Idaho Department of Fish and Game (IDFG). Electing to work in the field, Gary spent the majority of his career within the Sawtooth National Recreation Area (NRA), the Sawtooth Wilderness, the southern end of the Frank Church Wilderness, and the White Clouds. His work in these very special wilderness and backcountry areas provided Gary with extensive opportunities to experience the country via horseback, trail cycle, snowmobile, kayak, raft, as well as aircraft as few, if any, others have ever done. His wildlife field studies included research on wolverine, elk, sheep and goats with opportunities to trap and relocate many other species from bats to small carnivores, lions, bears, and all major native big game. Gary twice earned recognition as Idaho Conservation Officer of the Year, the only IDFG Enforcement Officer with this honor. Gary is committed to preserving and interpreting the natural and cultural history of Idaho, and has been "addicted" to learning everything about the Sawtooth & Salmon River history since becoming acquainted in the early 70s with several central Idaho "pioneers". Gary also serves on the board of the Stanley Clinic, as Commander of Sawtooth Search and Rescue, is a key EMS and fire department volunteer, and is active in Homeland Security as an amateur radio emergency coordinator. In 2004, Gary received the second annual Sawtooth Society Bethine Church Sawtooth NRA Service Award, the first such award having gone to his wife, Laurii, who also is instrumental to SIHA. Gary and Laurii raised and educated two children in Stanley and have been year-round residents since 1979. Gary enjoys hunting, fishing, hiking, Harley riding, trail cycle riding, snowmobiling, restoring old Fords, amateur radio, and photography.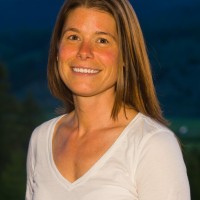 Erica Cole grew up in Guilderland, New York.  She came to the Sawtooth Valley in 2003 for a summer job.  Captivated by Stanley, she made it her year-round residence in 2006.  Erica wears many hats as the office manager at the Idaho Rocky Mountain Ranch and is excited to transfer those skills into the SIHA board member position.  Her desire to learn is evident through her A.A.S degrees in Administrative Assistant, Business Administration and Hospitality Management as well as continuing her education through online classes during the winter months.  She loves to hike in the summer and cross country ski in the winter.  Other hobbies include reading and writing.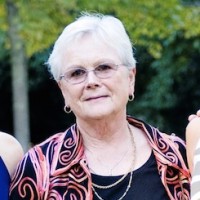 Kay Davies a native of Portland, Oregon, first came to the Sawtooth Valley in 1970, when she and her family began camping at Redfish Lake. They purchased property in the Valley in 1978 and have been returning to this wonderful place for vacations and rejuvenation, though they lived in all parts of the country. Since 1999 Kay has been living in Stanley 6 months each year. She hikes in both the Sawtooth and White Cloud Mountains, river rafts, and just enjoys all aspects of the outdoors. She is active with the local Mountain Mama's and is Co-Chairman of their Annual Arts and Crafts Fair. Her main interest in SIHA is to help inform visitors and residents about our area and the reasons we need to preserve it. It is only through an understanding of the history of the area and how it has developed, that it will continue to be valued and enjoyed.
Jess Haas moved from the glaciated prairies of the Dakotas to the Rocky Mountains 5 years ago and has never looked back. She works with the Yellowstone Association, the primary education partner of Yellowstone National Park, as the Program Manager for Youth & College Programs. Jess' passion for outdoor education and her desire to engage students began with her undergraduate degrees in geology and theatre. She then received her Master's Certificate in Environmental Education while instructing a broad spectrum of students at the McCall Outdoor Science School and honed her curriculum development skills while teaching at Foothills School of Arts and Sciences in Boise, Idaho. Delving into the non-profit world, Jess worked for the Sawtooth Association coordinating programming out of the Redfish Visitor Center for two seasons while cultivating her love for the Sawtooth Mountains. Jess is delighted to stay involved with an organization she is deeply connected with as a board member and looks forward to helping the Sawtooth Association "protect and advance the natural and cultural history of Idaho's Sawtooth-Salmon River country through preservation and education."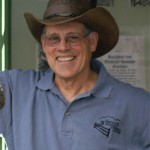 Paul Hill and his wife, Ann, have been coming to the Sawtooth NRA for 30 years. After a 35 year business career in Atlanta, Georgia, including ten years in private law practice and 25 years in executive management positions (including chief executive officer) at two major banks headquartered in Atlanta, Paul and Ann retired to live in Stanley and Ashland, Oregon. Both are active in a number of civic and community organizations in both locations, including the Sawtooth Society and the Oregon Shakespeare Festival (Paul serves on both Boards). Paul's passions, which serve him well as a director of SIHA and President of the Sawtooth Society, include a love of things wild and a fascination with American history.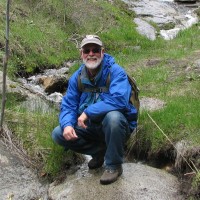 Steve Lipus graduated from Utah State University with a Bachelor of Science degree in Wildlife Management in 1972, and began his 32+ year career with the U.S. Forest Service on the Sawtooth National Recreation Area (NRA). As a seasonal employee for 7 seasons, he worked in the areas of developed and undeveloped recreation management, facilities maintenance, and wild land firefighting. He attended the dedication ceremony of the Sawtooth NRA at Redfish Lake in August '72. As a full time employee his focus was on developed recreation management. He met his wife, Teresa, in Stanley and they had the opportunity for their two sons to attend the Stanley School. In 1984, he attended the Federal Law Enforcement Training Center in Georgia and became the first Forest Service Law Enforcement Officer (LEO) to be assigned to the Sawtoth NRA, with his patrol area also covering the Ketchum Ranger District of the Sawtooth National Forest (NF), and parts of the Challis NF and Boise NF west of Stanley with his primary responsibilities directed at protecting the natural resources, and people working on and visiting within his patrol area. During the 24 years of living in Stanley he was very active as an EMT and Forest Service liaison for search & rescue operations, served on the board of the Stanley Clinic, and was a volunteer Hunter Education Instructor for the Idaho Department of Fish & Game (IDF&G). In 1998 he was promoted to be the Law Enforcement Patrol Captain in Boise, with program management and supervisory responsibilities for 9 LEO's in southwest Idaho on the Boise, Payette and Sawtooth National Forests. Since retiring from the Forest Service in 2007, he continues to be an active volunteer for the IDF&G, working on restoring burned area critical winter big game habitat, and riparian area habitat projects in southwest Idaho. Steve enjoys hunting, fishing, hiking, camping, gardening, and family time.