Sawtooth Stories: Robin Garwood, Wildlife Biologist
The Sawtooth Mountain Range is an inherently wild region, which has been abundantly clear ever since the first Euro-American settlers arrived in these lands during the 1800s. The historically massive herds, schools, and flocks of Idaho are a thing of the past, but there are still people that strive to preserve and advance the animals and ecosystems that call this special place home. One such person is Robin Garwood, the resident wildlife biologist for the Sawtooth National Forest. An animal lover through and through, Robin has dedicated the past three decades of her life to being an advocate and supporter for this stretch of pristine land in central Idaho.
Even though her job title implies quite a bit of work with the animals of the region, a majority of it relates to land management. According to Robin, "habitat restoration is a big part of the job." This involves identifying lands that may need extra care to restore them to their former glory, as well as planning for proposed changes. Another important aspect of her job is working with people, including her colleagues and the general public. As with many professions, cooperation and compromise amongst many interests is how decisions are made. Education is also a valuable tool for many professionals dealing with natural resources, including Robin, to inform the public about the impact that people have on the landscape. She does educational and outreach events several times a year, which helps to enlighten the public about the expertise and experiences of a wildlife biologist.
The Sawtooth National Forest is a complicated area to manage because it is filled with many people doing a whole host of activities, projects, and events that may compete with the interests of the environment. Furthermore, there are many species in the area that require extra monitoring from Robin and those she works with. Her work with imperiled species of the Sawtooth Mountains, such as wolverines, bats, and bees, is vital to the continued preservation and conservation of these animals in this area. The battles fought between using the land for people or for wildlife is a struggle that comes up often when speaking about regions open for public use, such as lands within the national forest (NF) or national recreation area (NRA) systems. In a region like the Sawtooth National Forest that welcomes so many visitors in the amount that the Sawtooth National Forest does, the natural resources can often be placed on the back burner. However, it is officials like Robin and her small team of dedicated workers that speak for the animals, the plants, and the ecosystem.
Robin has experience with natural resources in several regions of the country. Having completed her undergraduate education at the University of Tennessee – Knoxville, she has intimate knowledge of the conditions, management, and monitoring practices of resources in the eastern United States. This, in turn, shapes her perspective on the unique features and challenges found in the West. Even though the two regions are vastly different from one another, her dedication to preserve and protect these lands and the species that inhabit them has grown across time and location. As her career has progressed, her experiences have only strengthened her resolve to ensure that these areas and their inhabitants remain intact for generations to come. "If natural resources are not made a priority soon, we may lose the most valuable aspects of our entire world," said Robin. Our world is a marvelous place, and we can each play a part in protecting it for hundreds, if not thousands, of years.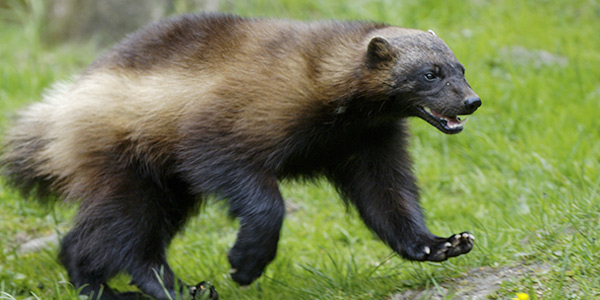 ---
Konner Kirkwood is a 2021 Naturalist for SIHA. He greatly appreciates speaking with local experts to hear about their perspectives of the region, and spreading that information to those interested in learning more!