Meet Our Team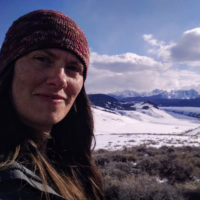 Lin Gray, Executive Director, rejoined the Sawtooth Association in January 2020 after having enjoyed five summer seasons working with and for the Sawtooth Association from 2009 to 2013. Lin is an Idaho native and thrilled to return to SIHA and the Sawtooth National Recreation Area. She is a graduate of Hampshire College and the University of Idaho and spent several years as environmental education instructor in both Idaho and California. Most recently Lin was the director of the Sacajawea Interpretive, Cultural, and Educational Center in Salmon, Idaho. Lin believes there is always more to learn about the places we love and conservation and preservation efforts only endure when we help create personal connections to the land around us. She is excited to expand the work of the Association and create new opportunities for visitors and the community.
Laurii Gadwa, Outlet Sales Manager, is a 1978 graduate of the University of Idaho with a B.A. in Theater Arts, Child Development, and Psychology. The mother of two children, she also helped raise numerous foster children. Laurii, who has a deep-rooted interest in and dedication to the Sawtooth-Salmon River Country, is one of the original founders of SIHA. She worked for the organization as its executive secretary from 1980 to 1987 when it was known as the Sawtooth Interpretive Association. During that time, she was instrumental in the Valley Creek Ranger Station remodel and hired the first intern to develop the Stanley Museum displays. After retiring from managing the Redwood Motel in 2005, she rejoined the SIHA team as its Outlet Sales Manager and Bookkeeper.  In her 30 plus years of living in Stanley, Laurii has been an integral part of the community. She has served continually as a member of the Sawtooth Mountain Mamas, a community service organization; organized the Mainstay Council, Custer County's first domestic violence council; and served twelve years on the Challis School Board. Laurii also was a Stanley Library board member, and is currently Stanley City Council president.
Megan Nelson, 2021 Museum Docent, is a Wisconsinite who has resettled in Idaho. She holds a BA in History and is currently pursuing her Master's degree at Boise State University with plans for a career in the museum world. This is Megan's third summer with SIHA and she loves both Stanley and SIHA. One of her favorite spots in town is the Stanley Museum! The best part about working at the Stanley Museum is interacting with the visitors who connect with the local history. In her free time, Megan loves hiking, reading biographies, and sitting on the beach at Redfish Lake!
Aspen Arnold, 2021 Historic Specialist, is a graduate of Utah State University with a Bachelors in Anthropology. She hopes to continue her studies in Museum Education in the future and is excited to join the Stanley Museum team, after having worked for SIHA as a naturalist in 2019. Originally from Colorado, she has moved all around the US, fascinated with the local history of each place. Aspen currently resides downstream in Salmon, Idaho where she spends her time hiking, kayaking, and playing with the baby goats on her family's farm. She is happy to be returning to Stanley having visited many times throughout her life. 

Hannah Fake, 2021 Lead Naturalist, grew up adventuring in Maine and has since enjoyed exploring the outdoors across the US and abroad. At St. Lawrence University, she studied Conservation Biology where she furthered her passion for conservation and nature. In 2019 Hannah joined the Association as a naturalist and is excited to spend her third summer here, as the Sawtooths hold a special place in her heart. Her passion for the land and local area inspires her to continue learning, teaching, and working alongside others who care about our natural environment. In her free time, you can find her exploring the surrounding mountains, valleys, and lakes all while on the search for pika.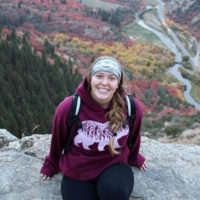 Mari Carroll, 2021 Naturalist, is a recent graduate of Utah State University in Northern Utah, has a Bachelor of Science degree in Environmental Studies and a minor in Recreation Resource Management. She has a passion for interpretation and environmental education. For the last two years Mari has been working with and teaching about elk at Hardware Ranch Wildlife Management Area and loves wildlife. Mari loves to spend time in the natural world, especially swimming in cold rivers and lakes.
Jacob Hornfeldt, 2021 Naturalist, is a recent graduate of the University of Florida where he earned a bachelor's in entomology, the study of insects. Born and raised in Florida, he has little experience outside the state, but he is no stranger to being outside. Much of his time in college involved the outdoors in some way, whether it be catching insects for a class collection requirement, doing structured field research, or just dragging friends along to look for frogs in any of the nearby natural areas. He has a special interest in educating others to get them excited about the natural world. Jacob hopes to eventually go back to graduate school to earn a PhD in entomology or a related field for a career in insect focused research. He is excited to get away from the extreme heat and humidity of Florida to experience something completely different than what he has known all his life.
Konner Kirkwood, 2021 Naturalist, is pursuing a major in Wildlife and Conservation Biology and a minor in Anthropology at Murray State University in Kentucky. Despite living in a relatively urban environment for the majority of his life, Konner has always felt a connection with nature. Since elementary school he has taken it upon himself to learn and experience as much as possible about the natural world. In college, several opportunities that heavily involved environmental education sparked his interest in working with the public. Fostering his knowledge and forming connections through an organization like SIHA will truly be a once-in-a-lifetime experience for him! On top of that, he is excited to explore the boundless opportunities that Stanley has to offer.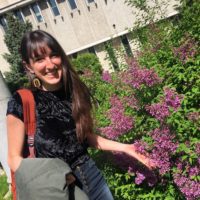 CeAnna Schwartz, 2021 Naturalist, recently graduated from The College of Idaho, where she majored in Environmental Studies with a focus in Sustainable Development. She has always been passionate about the environment, with an increasing interest in environmental justice, especially under our changing climate. CeAnna was born on Maui, but has lived in Idaho for 10 years, and has been visiting Stanley since she was a baby. Living in Stanley during a January term backcountry skiing class with the C of I, she fell further in love with the area and its history. She feels lucky to have lived in places with beautiful outdoors, from the Pacific Ocean to Idaho mountain ranges. She enjoys adventures with her dogs, campfires, conversations, and friends. She's excited to share her experiences and continue learning about a place she loves!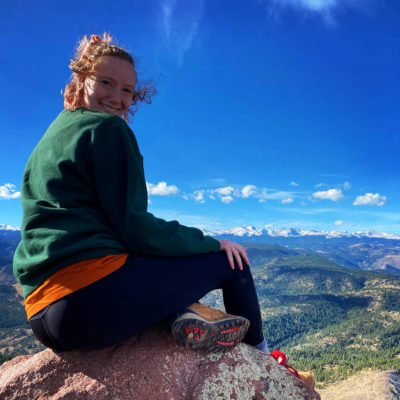 Hailey Smalley, 2021 Naturalist, is a recent graduate of the State University of New York College for Environmental Science and Forestry where she studied Environmental Studies and minored in Environmental Writing and Rhetoric. She has a deep interest in providing equitable access to natural spaces and in telling the stories of the world's landscapes and cultures. In addition to several seasons spent teaching environmental science at nature centers across the country, Hailey has taught English and studied climate change mitigation strategies in East Africa. In her free time, Hailey can often be found hiking and backpacking, practicing yoga, rock climbing, or reading. Her future ambitions include going to graduate school, working for National Geographic, and climbing the tallest peak on each continent.