Women in Fire
Written by Hannah Fake, Lead Naturalist
Last summer the West was on fire and Justice Ruth Bader Ginsburg passed away. Across America, many were reeling from the destruction of fires and the death of one of the greatest champions of gender equality. But in times like this, it is important to remember there are things we should and can do to continue to advance equality. We can donate to many of the other organizations fighting for change and providing relief. And we can learn. We can learn the history. the history of forest management, extinguishing every spark, and the consequences that followed. We can learn the history of the inequalities and struggles women have faced. And we can learn about the causes of these catastrophes and inequities: climate change, increased use of natural areas, human carelessness with fire, and the challenges women are still facing as they strive for equality. As a tribute to both Justice Ruth Bader Ginsburg and the fires that ravage the West we can learn about the steps made by women in firefighting, their struggles, and how far we still have to go.
First, we must start with history. In the U.S., women have been involved in firefighting for more than 200 years. However, representation did not come easily or quickly. The first woman firefighter we know was Molly Williams, a slave in NYC, who joined the fire department around 1815. At times throughout the 19th and 20th centuries women joined fire brigades and occasionally made up all- female teams. World War II was a gateway for many women to enter male-dominated fields, as so many men were away fighting in the war. Firefighting was no exception. The first all-women forest firefighting crew was in 1942, employed by the California Department of Forestry. Prior to this most women were volunteers. Post-war, it wasn't until 1971 that the first paid, all-women wildland firefighting crews were working for the U.S. Forest Service (USFS) and the Bureau of Land Management (BLM).
Today the U.S. has made some advancements, but there is still a long way to go. Women make up 7.3 percent of all U.S. firefighters and a total of 12 percent of the permanent wildfire suppression jobs at the USFS, BLM, and National Park Service (NPS) (2). When totaling state, federal, and private company wildland firefighters, women still only make up 12% (6). It wasn't until 2016 that the U.S. finally had the first training program designed specifically for women wildland firefighters. It is called WTREX, Women-in-Fire Prescribed Fire Training Exchange. This program is intended to train in leadership, fire skills, and encourage women to share their experiences.
Looking at the numbers, it's not surprising that there is often only one woman on a crew. Who do they have to look to for support or encouragement? It is hard to imagine moving up in a position or working in a field when no one there looks like you. This issue is faced throughout the workforce and in society by women, black, indigenous people, people of color, and other minorities.
While most women in the field talk about how they love firefighting and working the long hours fighting fires, most have had similar experiences of sexism, harassment, and misogyny. Reporting these incidents often leads to reprimand of the victim and the allegations being hidden or buried under paperwork. Women's stories and experiences show an often scary and dangerous environment but not just because of the fires.
"You don't want to be labeled as that person," said Tiffany Fralie, who experienced harassment while working on a wildfire engine crew. Fralie worked as a manager in a fire dispatch center in New Mexico and said that reporting a transgression would still be hard. "It hurts you professionally and in your personal life, because most of the people you work with are your friends," she said. "It's not a culture where we're free to talk about things or call people out. (3)"
However, women are speaking up and their stories are being shared, many as part of the #metoo movement. Yosemite Chief of Fire and Aviation Kelly Martin testified before Congress in 2016 about the harassment she experienced in her career. When she was just 24, and attending training in the Grand Canyon, she saw a fellow employee, in uniform, looking into her bathroom window when she was stepping out of the shower. Another employee kept pictures of Martin in his government vehicle and pushed Martin against a wall in her office and tried to kiss her. She reported these incidents but very little was done other than offering an apology (4). She shared these stories before Congress and the nation to help bring awareness and change to this ongoing issue. Kelly Martin was awarded the 'Women Who Dared' award, which is given to women who have taken a personal risk that furthers the advancement of equal opportunity and status for women.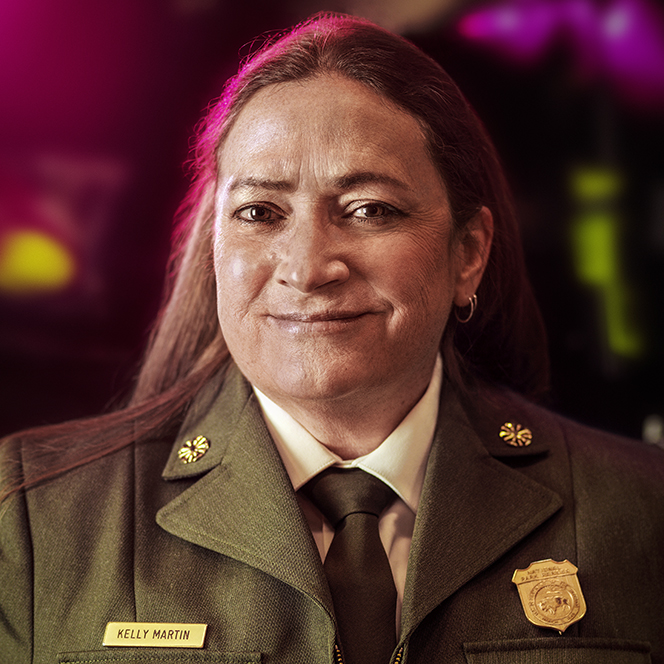 So why not just allot job spaces for women? This has been shown not to work. Trying to place women in the workforce leads to resentment, degrading their, and others, experience as well as potentially degrading the quality of work if they are not qualified. Some organizations tried this, and the resentment is still there.
Few women even apply to work in fire, and those that do often don't stay long. Fire life is hard for anyone, being away from family or loved ones for extended periods can impact relationships. The jobs are physically demanding and can also take their toll on firefighters' bodies. Many locations of fires are incredibly remote with little cell coverage or the ability to communicate. The lack of access to communication also heightens the risk of sexual harassment or assault.
"I was told three years ago during a friendly conversation with a male coworker that I was only hired because I was female," wrote Lorena Williams in a High Country News opinion piece published in March 2020. "Women are often seen as intruders, as tokens who were only hired to meet some kind of quota. We are treated as pariahs in our professional fields, regarded as little more than sexual- harassment cases waiting to happen. (3)"
"On one side of the fence, this job is so cool," said Lacey England, a former firefighter with the Gallatin helicopter rappel crew in Montana. "I get to go to places, work really hard, be outside, work with good people. But on the other side of the fence is my daily environment. This culture I'm working with wears me down a little bit more every day. … That's why women leave. It's just not worth it. (3)"
As a woman, I've seen in too, working jobs that used to be a 'man's job'. While I've never worked on a fire crew I have worked on a trail crew. While working on and along the trail, men would walk by and comment on how I, surprisingly, knew how to handle an ax well. My crew leader was told that she would have muscles if she kept pulling on the grip hoist, to which she promptly replied that she already had muscles. I've been told, with astonishment, that I was working just as hard as the guys out there. Even here in the Sawtooths, hiking alone, I've had men tell me that I should not be out on my own, and that it was too dangerous. My male friends never once received a comment like that. While the comments may seem minor or insignificant, they only point to the fact that many still believe there are places where women do not belong, or that they are not as capable as men.
Today, there are women involved and working in every part of wildland firefighting operations. Women are Type 1 Incident Commanders, crew members, engine captains, hotshots, and hand crews out there working hard, digging fireline (6). When there is greater diversity, which comes with welcoming women to the team, there are more perspectives, and there are better attitudes and team cohesion. Men and women do the same job on fires, however, women can be less assertive, affecting their chances of moving up in their field. Women may be less assertive because the culture we live in makes women less confident and we often question ourselves and whether we belong. Women want to work on fires, women belong in this field, and should be able to do so free of harassment or assault. As Ruth Bader Ginsburg said, "women belong in all places decisions are being made."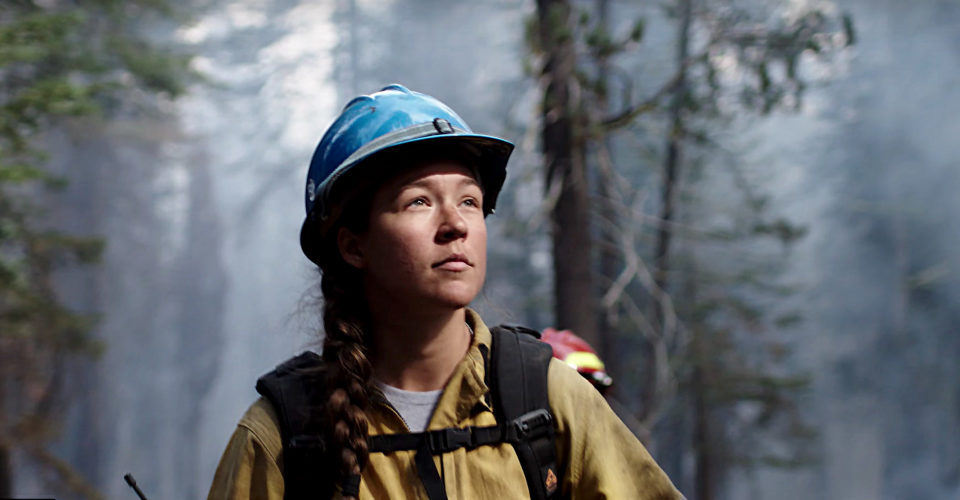 These women's stories and the numbers show that our work for equality is not over. Like Kelly Martin and Ruth Bader Ginsburg, we must continue to share our stories and fight for change. So what can we do? We can continue learning, we can vote, we can make our voices heard, and we can speak up for ourselves and others. We can have conversations with women to learn about their experiences in their fields, consider the unconscious biases you may have, and help challenge social norms.
To learn more about how to support gender equality visit these websites:
Sources:
(1) https://www.womeninfire.org/firefighters/history-of-women-in-firefighting/
(2) https://www.frontlinewildfire.com/trailblazers-women-wildland-firefighting/
(3) https://www.iawfonline.org/article/women-in-fire-fuel-oxygen-and-heat/
(4) https://www.courthousenews.com/abuses-at-national-park-service-argued-in-house/
(5) https://www.washingtonpost.com/national/health-science/few-women-fight-wildfires-thats-not- because-theyre-afraid-of-flames/2016/11/19/452c6cba-ac19-11e6-977a-1030f822fc35_story.html? utm_term=.1e242cec99e5
(6) https://www.nationalgeographic.com/history/2020/08/the-women-battling-wildfires-and- breaking-barriers-in-the-american-wilderness/ #:~:text=Women%20make%20up%20about%2012,wildfires%20and%20boost%20plant%20growth.