WIN A MIDDLE FORK SALMON RIVER RAFT TRIP!
The Sawtooth Association is excited to announce the donation of a 2-person Middle Fork Salmon raft trip from Hughes River Expeditions (HRE) in celebration of our 50th anniversary!
Tickets are limited, so don't wait to purchase your chance to win this special prize while supporting the Sawtooth Association! The retail value of a 2-person river trip is $5,700-$6,300. All ticket sales directly support the education and preservation efforts of the Sawtooth Association. Click the button below to purchase your ticket today. When 200 are sold, the payment portal will be closed and we'll announce the drawing date on our social media platforms. Winners will be contacted directly.
HUGHES RIVER EXPEDITIONS, INC is happy to donate a trip for 2 down the Middle Fork of the Salmon River to the Sawtooth Association.
River: Middle Fork of the Salmon River
Cost of ticket (for 2 seats): $105
Seats: 2 seats
Time Frame: On a 5 or 6-day trip that works for both the winners and the company, in either 2023 or 2024
Description:
Here's what HRE has to share: Our Middle Fork of the Salmon rafting trip is a spectacular outdoor vacation! The Middle Fork is famous as America's best river rafting trip. From the put-in at Boundary Creek (elevation 5,700 ft.) to the take-out at Cache Bar, 100 miles downstream, the Middle Fork descends 2,700 feet. We float through dense forests, along sage and mountain mahogany covered hillsides, and finally between the sheer granite cliffs of Impassable Canyon.
There are plenty of rapids. Velvet Falls, Powerhouse, Pistol Creek, Tappan Falls, Tappan III, Haystack, Bernard Creek, Waterfall Creek, Porcupine, Redside, Rubber, Hancock, and many more make the Middle Fork a first-class whitewater run. At the put-in, the river is small, steep, rocky, and tricky. Tributaries gradually quadruple the Middle Fork's volume. As the stream transforms into a major river, quiet pools and calm stretches alternate with the rapids. The last day, the Middle Fork's full force is focused into the whitewater of Impassable Canyon.
Middle Fork is a Class III-IV whitewater river, with several Class IV rapids.
Fishing on the Middle Fork is excellent. The Middle Fork is a "Blue Ribbon" Westslope Cutthroat trout fishery, and a spectacular dry fly fishing stream. Every one of our Middle Fork trips is outfitted for fly fishing included in the price of the trip! Many of our summer guests plan to include fly fishing as some part of their Middle Fork trip. Anglers often prefer to bring their own gear, but we have everything you need available on the trip. Check with the Hughes Office for details.
The area offers an incredible variety of wildlife, including Rocky Mountain bighorn sheep, mountain goat, mule deer, elk, cougar, black bear, otter, coyote, osprey, eagle, grouse, chukar partridge, and kingfisher.
We stop to enjoy hot springs and to investigate Dukudeka (Sheepeater) Shoshone pictographs, hunting blinds, and brush lodge rings. Camps are beautiful. You can plan a morning or evening hike directly from camp. Other highlights include visits to the White Goat Mine, "Set Trigger" Purcell's grave, Rattlesnake Cave, Waterfall Creek, Cathedral Cave, and the cabins and ladders of Earl Parrott the "hermit of Impassable Canyon."
We're excited for you to join us!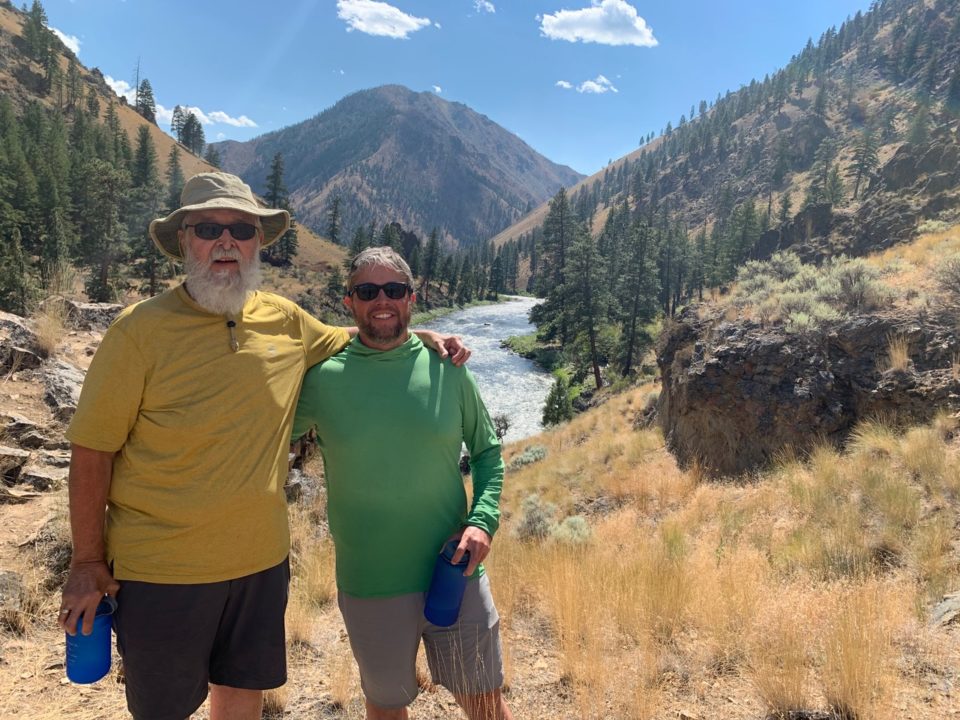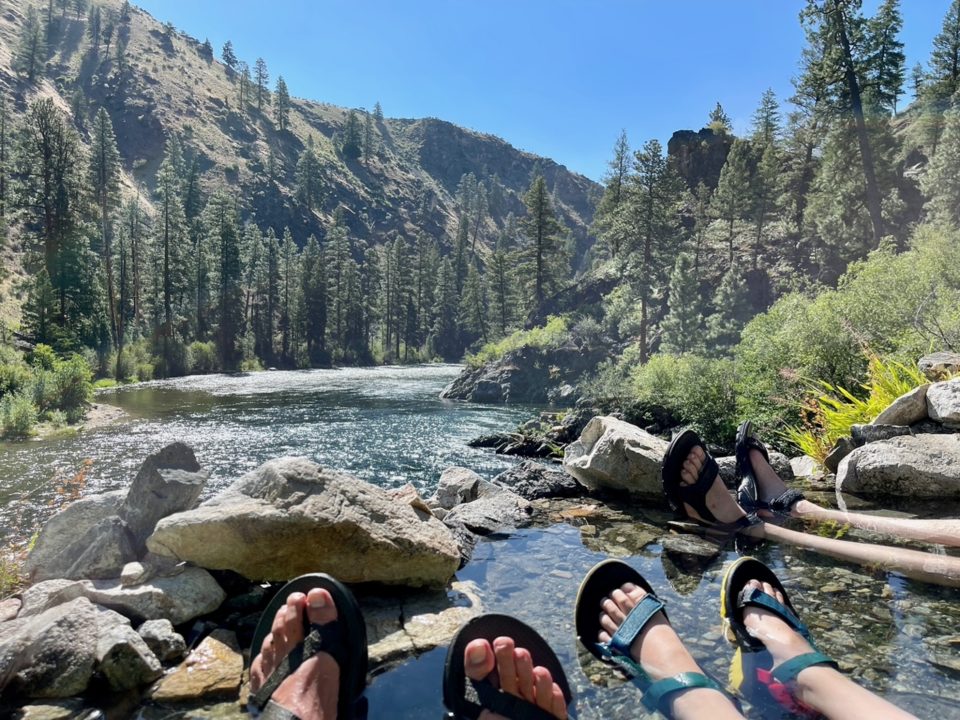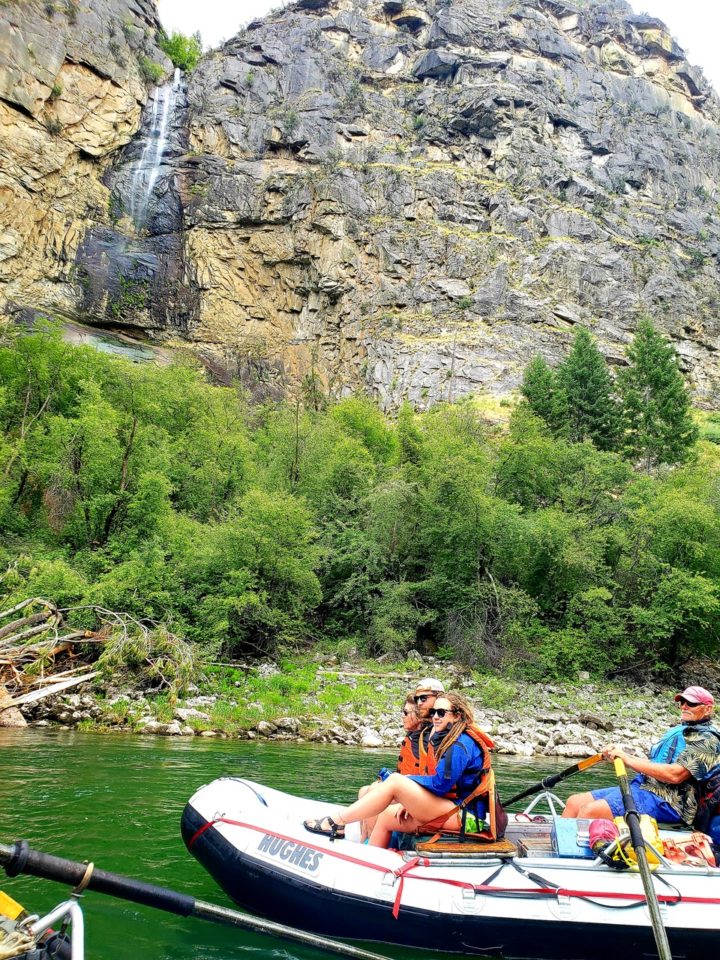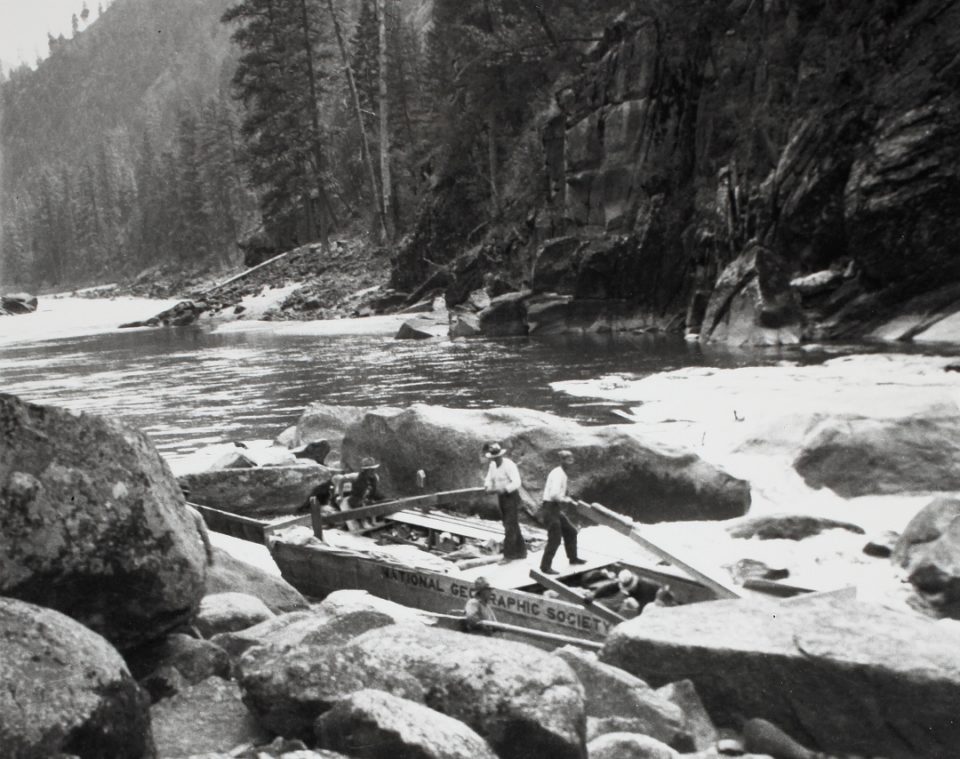 TERMS & CONDITIONS:
Purchaser must retain ticket to verify upon drawing.
No prize is convertible to cash or to any other raft trips offered by Hughes River Expeditions. The winner receives two seats on a 5 or 6-day raft trip that works for both the winners and the company, in either 2023 or 2024. Travel expenses to trip pickup/put-in location(s) are not included.
All proceeds benefit the Sawtooth Interpretive & Historical Association, a 501(c)(3) based in Stanley, Idaho, whose mission is to protect and advance the Sawtooth and Salmon River country through preservation and education.
Only 200 tickets will be sold! Alternative prizes may be drawn for 2nd and 3rd place.
Questions? Email info@discoversawtooth.org with the subject line, Middle Fork Raffle
,