SAWTOOTH FORUM & LECTURE SERIES
Coyote and the Basket
presented by Diane K. Yupe, Shoshone-Bannock Tribal member
Descendant of the Lemhi Shoshone, Diane Yupe graduated from Idaho State University 1988 in Anthropology/Archaeology, Sociology, Criminal Justice and Law Enforcement. She has worked for Shoshone-Bannock Tribes in a variety of fields including Law Enforcement/Detention, Recreation, Range, Credit, Judicial Council, Courts, Cultural Resources/Archeology/Native American Graves Protection & Repatriation Act and Enterprises. In these roles Diane coordinated with all Federal Agencies and other tribal entities and worked in the Pocatello (Idaho) School District. 
Diane was trained in Cultural Resource law and processes, NHPA Section 106 and 110, Archeological Resources Protection Act (ARPA), Federal Indian Law, and Native American Graves Protection & Repatriation Act (NAGPRA).
Diane is currently working in the Tribes' Contracts & Grants Department and in the Tribal Fish & Wildlife Program as the Native American Interpreter for the USDA Salmon-Challis Forest Service/Frank Church River of No Return Wilderness Salmon River.
Exploring the Sawtooth Mountains — A historical and personal perspective on mountaineering, rock climbing, and skiing
presented by Kirk Bachman, Founder Sawtooth Mountain Guides
Kirk Bachman will present some of the history surrounding: Dave Williams, the Underhills, Louis Stur, and P. Petzoldt. He will expound upon the nature and ethos that give the Sawtooths their unique character and charm as a mountain range and destination for adventure. Kirk's program will include the beginnings of historical mountaineering interest and tie it to more contemporary history in Wilderness principles finishing with the challenges for future use and practices.
Kirk Bachman has worked as a mountain and ski guide since the mid-seventies in the Sawtooths and Tetons. He first introduced the Mongolian yurt as a backcountry shelter to the mountains of North America and constructed the first "yurt hut system" in the Sawtooths. Kirk specializes in leading multi-environment trips mountain-to-river, and is also an avid sailor. Guiding internationally, his experiences includes numerous mountain ascents and ski/snowboard descents throughout the South American Andes, exploratory Himalayan climbing, heli-ski guiding in Alaska's Chugach Range, and adventuring in Alaska, Canada, Mexico, and New Zealand. You can learn more about Kirk's work at SawtoothOutback.com.
Uphill Battles: Land and wildlife in an era of divided politics
presented by Betsy Gaines Quammen, Ph.D.
As politicians become more polarized, public lands and wildlife are increasingly vulnerable. Betsy Gaines Quammen focuses on conservation and culture in an era of controversy surrounding climate, conflicts with wolves, and public land disputes.
Betsy is an environmental historian, conservationist, and writer specializing in public land conflicts. Her first book, American Zion: Cliven Bundy, God and Public Lands in the West was published in 2020. Her next book, True West, Sorting Realities on the Far Side of America, comes out next year.
The Arms Race between Echolocating Bats and Insects
presented by Jesse Barber, Ph.D.
Bats and insects have been battling in the night sky for millenia. In Idaho, some moths jam bat echolocation, allowing the moth to escape! Some Idaho bats use super quiet echolocation to avoid triggering evasive responses by insects with bat-detecting ears! Jesse Barber will discuss this globally-pervasive ancient arms race and how to protect bats and insects to keep Idaho wild.
Associate Professor of Biology at Boise state, Jesse Barber received his MS from the University of Wyoming and his PhD from Wake Forest University. He has been at Boise State since 2011. There he focuses on behavioral, evolutionary and conservation-related questions by employing bioacoustic and videographic techniques to quantify how animals process sensory input and act on the resulting information. His research is driven by working to understand how anthropogenic changes to the sensory environment alter animal behavior. Barber combines field observations and controlled experimental design with an emphasis on natural history, with a focus on problems, not taxa. Current research projects include bats, insects, owls, rodents, and songbirds.
American Pikas: Vulnerability, Resilience, Conservation
presented by Dr. Erik Beever
A wide-ranging presentation that covers a diversity of topics, from why mountains constitute wonderful and important natural laboratories, to why pikas are endearing but also a great model to address innumerable questions, to providing a high-level overview of lessons learned from across western North America locally. We will discuss how results depend on the study's context, what results tell us more broadly about species dynamics in remote mountain systems, and how these results inform climate-adaptation management and conservation.
Dr. Erik A. Beever is a Research Ecologist at the Northern Rocky Mountain Science Center of the U.S. Geological Survey and is Affiliate Faculty in the Ecology Department at Montana State University. Dr. Beever has publications in diverse scientific journals and in diverse subdisciplines of biology. He is a member of the IUCN World Commission on Protected Areas (where he serves as the North American Representative for the Mountains Network), the IUCN SSC Lagomorph Specialist Group, and the IUCN SSC Climate Change Specialist Group. He is also a member of The Wildlife Society (in which he chaired the Biological Diversity Working Group), Society for Conservation Biology, American Society of Mammalogists, World Lagomorph Society, Mountain Research Initiative, and the Consortium for Integrated Climate Research in Western Mountains. He has served as a peer reviewer for nearly 60 scientific journals, and delivered >200 presentations to local to international audiences. He has performed field research on plants, soils, insects, reptiles, amphibians, birds, fish, and small, medium, and large mammals, and in a range of ecosystems of the western hemisphere. In addition to investigating numerous aspects of disturbance ecology, he also seeks to understand mechanisms of biotic responses to climate variability and change, and monitoring in conservation reserves, all at community to landscape scales, as well as other topics of conservation ecology, wildlife biology, and landscape ecology. He is interested in questions at the nexus of basic and applied science, especially those that also inform management and conservation efforts for species, communities, and ecosystems. After receiving his undergraduate degree in Biological Sciences at U.C. Davis, Erik received his Ph.D. from the Program in Ecology, Evolution, and Conservation Biology at the University of Nevada, Reno.
Another Look at Our Wilderness History: The Female Leaders
presented by Michelle Reilly, Ph.D.
The stories of our Wilderness history are dominated by a few key figures: Bob Marshall, Aldo Leopold, and Howard Zanhiser. In this program, we will hear a few stories of the important female figures who also contributed to our Wilderness history, including Bethine Church.
Michelle Reilly serves as the USFWS liaison and training representative at the interagency Arthur Carhart National Wilderness Training Center in Missoula, MT. Michelle earned a Ph.D. from Northern Arizona University where she worked with government and non-governmental agency to investigate the effects of non-motorized recreation on a suite of mammals.
Sawtooth National Recreation Area 50th Anniversary Forum
presented by Jim Hansen, Jerry Jayne, Boyd Norton, & Monica Church
Join us for a look back at to the years just before the Sawtooth National Recreation Area (NRA) was established, when grassroots efforts were working to bring a bipartisan collective together to form the Sawtooth NRA and how this great Idaho experiment has fared.
Jerry Jayne grew up on an apple and dairy farm in Northeastern Pennsylvania, studied agriculture and philosophy at Penn State, and was in the army (ours) stationed in Germany with his wife Joyce. They moved to
Idaho in 1960, and worked at the Idaho National Lab until 1990, programming nuclear reactor safety codes. His interests are reading, conservation, gardening, and travel including hiking; the latter now more
limited.
He helped form the Hells Canyon Preservation Council in 1967, which was
instrumental in stopping the proposed High Mt. Sheep Dam and in gaining protection of the area as the Hells Canyon National Recreation Area in 1975. He assisted the Greater Sawtooth Preservation Council (GPSC), formed in 1970 to help stop the proposed molybdenum mine near Castle Peak. GSPC, with chapters in both Idaho Falls and Boise, was key in gaining protection for the White Clouds and Sawtooth area as the Sawtooth NRA in 1972 (GSPC had advocated for a National Park/Preserve designation).
Along with many other people, he helped study and publicize the values of the Idaho and Salmon River Breaks Primitive Areas, as well as the wild areas contiguous to them, from 1968 until 1980. The latter was the year when, thanks to the efforts of many people, notably Senator Frank Church,
President Jimmy Carter signed the bill designating the 2.3 million acre River
of No Return Wilderness.
During the 1970s and 1980s, Jayne was involved both as President of the Idaho
Environmental Council and individually, with numerous conservation issues. These included advocating for remaining National Forest and Bureau of Land Management wild areas in Idaho during the RARE (Roadless Area Review and Evaluation) studies and subsequent proposed wilderness legislation; and protection of much of the public land in Alaska leading up to the passage of ANILCA (the Alaska National Interest Lands Conservation Act) signed by President Carter in 1980 also.
Boyd Norton is the photographer/author of 17 books. His recent book, Serengeti : The Eternal Beginning, received high praise from Jane Goodall, Richard Engel, Ed Begley, Jr., and others. Boyd's newest book is Conservation Photography Handbook: How to Save the World One Photo at a Time, with a foreword by Michael Brune, Executive Director of the Sierra Club.
His photography was used by the Greater Sawtooth Preservation Council to bring the Sawtooth Wilderness to lawmakers.
In 1972 he was selected by the Environmental Protection Agency to be one
of 50 photographers nationwide to participate in Project DOCUMERICA, a
multi-year, intensive documentation of the state of the American Environment. Several hundred of his photographs are now in the National Archives, in Washington, DC. This was followed by an award from the EPA in n 1980, for his "important, exciting
environmental photography and writing."
Boyd was the Recipient of the Sierra Club's 2015 Ansel Adams award for Conservation Photography. In 2010 Outdoor Photography Magazine in Great Britain listed him as "One of the 40 most influential nature photographers from around the globe.
Boyd's photos have been published in most major magazines in this country and abroad. His work have been exhibited in the Corcoran Gallery in Washington, DC, in the Smithsonian Institution in Washington, DC, in the Sierra Club Gallery in San Francisco, and in the State Museum of Prehistory in Germany.
Throughout his 50+ years of photography, writing and environmental activism, he has played a key role in the establishment of many wilderness areas in the Rocky Mountain region, new national parks in Alaska, and in the designation of Siberia's Lake Baikal as a World Heritage Site. He has testified before numerous U.S. Senate and House hearings on wilderness and national park legislation.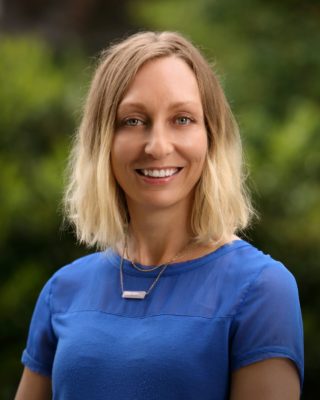 Monica Carol Church is the incoming Executive Director of the Frank Church Institute. Monica is a long time educator and advocate for youth voices, democratic values, and the environment.
Monica spent the last decade teaching US and Comparative government and concurrent research courses at Boise High School. She sits on the boards of both the Frank Church Institute and the Andrus Center at Boise State. Monica is also a member of the Sawtooth Society Board and the United States Global Leadership Coalition Idaho Delegation. She is an Ethics Commissioner for the City of Boise where she lives with her husband Chad and their daughter Casey.
Monica and her family are avid cyclists and skiers. As the granddaughter of Frank and Bethine Church and Cecil and Carol Andrus, Monica is passionate and committed to the Great State of Idaho.
Imagining Idaho's Wild Salmon and Steelhead in 2055
presented by Pat Ford
In the early 1970s, a relative abundance of salmon still returned to the upper Salmon and the new Sawtooth NRA. If the lower Snake River is freed of its four dams, that same relative abundance, or better, is likely to again return in the 2050-2070 window. Times have changed since the 1970s, and so has the upper Salmon. What will it be like, for fish, people and place? Pat will explore some parts of that very large question with humility but also with faith in the fish.
Pat grew up in Idaho Falls, and has lived in Boise since 1977.  He worked for the Idaho Conservation League in the 70s-80s, then helped found the Save Our wild Salmon Coalition in 1991 and worked for it until 2013.  He is still at work, without pay, to restore salmon to central Idaho. He and his wife Julia Page live in Boise, as do his two daughters and two grandchildren. He seeks the blessings of the upper Salmon and its public lands as often as he can.