The Sawtooth Association is lucky to have a dedicated board, staff and volunteers who work together to meet our mission. We are always looking for volunteers to help with special events and programs. Please join our mailing list to learn about volunteer opportunities or check out the link below to see if we have any employment opportunities!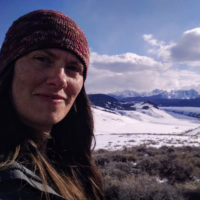 Lin Gray, Executive Director
Lin returned to the Sawtooth Association in January 2020 after enjoying five summer seasons working with and for the Sawtooth Association from 2009 to 2013. She is an Idaho native and thrilled to be working for SIHA again in the Sawtooth National Recreation Area. She is a graduate of Hampshire College and the University of Idaho and spent several years as environmental education instructor in both Idaho and California. Most recently Lin was the director of the Sacajawea Interpretive, Cultural, and Educational Center in Salmon, Idaho. Lin believes there is always more to learn about the places we love Conservation and preservation efforts only endure when we help create personal connections to the land around us. She is excited to expand the work of the Association and create new opportunities for visitors and the community.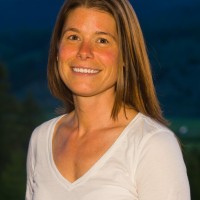 Erica Cole, Business Manager
Erica grew up in Guilderland, New York. She came to the Sawtooth Valley in 2003 for a summer job. Captivated by Stanley, she made it her year-round residence in 2006. Erica spent 19 years working for Idaho Rocky Mountain Ranch and is excited to transfer those skills into the SIHA business manager position. Her desire to learn is evident through her A.A.S degrees in Administrative Assistant, Business Administration and Hospitality Management as well as continuing her education through online classes during the winter months. She loves to hike in the summer and cross country ski in the winter. Other hobbies include reading and writing.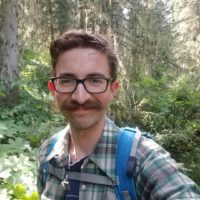 Bryce Johnston, Lead Naturalist
Bryce Johnston recently graduated from Utah State University in Conservation Ecology and Folklore. He has spent his summers going up to Redfish since he could jump in the lake. He is returning to SIHA after his stint as a Naturalist in summer 2020. Mountains are important to Bryce, in his free time you will regularly find him either hiking up or sliding down a mountainside. At his university Bryce helped run service programs, spending his spare time learning banjo and reading.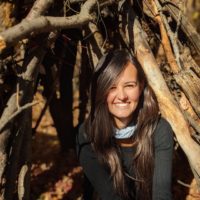 Megan Nelson, Museum Docent
Megan is a Wisconsinite who has resettled in Idaho. She holds a BA in History and is currently pursuing her Master's degree at Boise State University with plans for a career in the museum world. This is Megan's third summer with SIHA and she loves both Stanley and SIHA. One of her favorite spots in town is the Stanley Museum! The best part about working at the Stanley Museum is interacting with the visitors who connect with the local history. In her free time, Megan loves hiking, reading biographies, and sitting on the beach at Redfish Lake!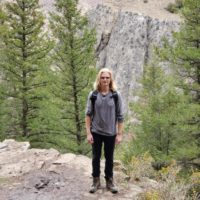 Eddison Black
2022 Naturalist
Eddison is currently a student at Utah State University. He is majoring in Environmental Studies with a minor in Recreation Resource Management. Eddison grew up visiting the Sawtooth region and he is so excited to have the opportunity to work here particularly because he is into all things outdoorsy and loves being outside.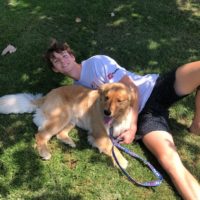 Cameron Dickie
2022 Historic Specialist
Cameron is a graduate of Boise State University with a Bachelors in History. He plans to continue his studies within Boise State University by returning in the fall in pursuit of an MA in Sports History and is excited to join the Stanley Museum team. Originally from Southern California, he is fascinated by the historical origins of Stanley, specifically with its roots in fur trapping. Cameron currently resides in Boise, Idaho where he spends his time hiking, snowboarding, and staying active through physical activity. He is excited to join the rest of the crew in Stanley!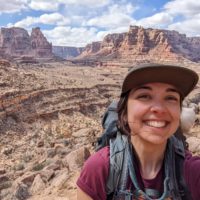 Keslee Green

2022 Naturalist
Keslee is pursuing a major in Conservation and Restoration Ecology with a minor in Art from Utah State University. Though she wasn't exposed to the environment much more than casual car camping until recently, Keslee found from a young age that she had a passion for the environment, and always knew she wanted to go into the natural resources field. She loves educating others to get them excited about the outdoors and wants to influence people to respect and recognize their impacts on the earth. She has interests and experience in both plants and wildlife, from volunteering at a predator research facility studying coyote mating behaviors, to working in the USU greenhouses researching the invasive species Taeniatherum caput-medusae. Keslee's happy place is outdoors – backpacking, rock climbing, hiking, and exploring nearby mountains and deserts looking for plants. She also loves jamming to music, painting, and playing guitar. She's excited to live and work in a beautiful of a place as the Sawtooths!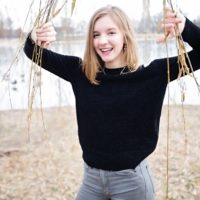 Emma Haldane
2022 Naturalist
Emma is originally from the Washington D.C. area, and graduated from Colorado State University in 2020 with a B.S. in Human Dimensions of Natural Resources and a minor in Zoology. Despite growing up in an urban area, she spent as much time outdoors as possible. She loves connecting with new people, especially when she can slip in a fun animal fact. Besides environmental education, she is passionate about protecting public lands and increasing inclusivity in the outdoors. In the winter you can find her hitting the slopes and in the summer you can find her floating on a paddleboard with a good book. This will be her first time in Idaho and she cannot be more excited!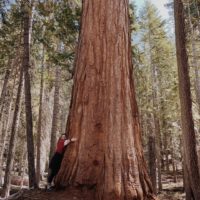 Audrey Schuler
2022 Naturalist
Audrey is from Connecticut and is currently pursuing a degree in Outdoor Adventure Leadership and Environmental Science at Sierra Nevada University in Lake Tahoe. She plans to secure a career in outdoor education and loves being outdoors. This will be her first summer in Idaho and she is excited to gain knowledge about the area. In her free time, Audrey loves hiking, canoeing, working out, and reading.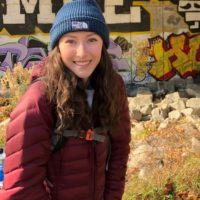 Julia Stachowski
2022 Naturalist
Julia is a recent graduate of Ithaca College in New York with a Bachelor of Arts in Biology Education. She has a passion for educating the younger generation about science and the environment. She wants everyone to continue to be curious and to never stop asking why. For the past 2 years Julia has worked on a hydroponics farm, where she deepened her interest in plants and supporting small local farms. In her free time, she loves hiking, fly fishing, and listening to new music. She is beyond excited to be living and working in Stanley as well as having the opportunity to share what she learns about the local environment and history with others.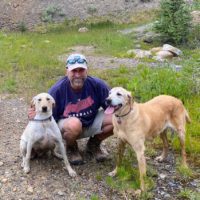 W. Stewart Wilder, President
Stewart is a native of Cleveland, Ohio and graduated from Indiana University with a B.S. in Geology. He first visited the Sawtooth country at the age of 13 to visit relatives who came into the area in 1924.
Stewart married Debbie Osborn, daughter of Marie (Idaho's first Nurse Practitioner) after a blind date set up as teenagers by Marie and Stewart's Aunt Marjorie and Uncle Martin Pollock.
After 20 years working in the mining industry in gold and silver in the Yankee Fork country and iron ore mining in Minnesota and Newfoundland, the Wilder's relocated to Boise.
The Wilder's connection to the history of the Sawtooth Country and stories of the many old timers led to Stewart's interest in SIHA's mission, especially its oral history work. He joined the board in 2013 and has served as board president since 2019.
Stewart is active in Senior Care and Medical Staffing in Boise and serves as president of LiveWilder Foundation for youth suicide prevention, Idaho Suicide Prevention Coalition and Co-Chair of the Idaho Suicide Prevention Action Collective as a mental health advocate with a focus on public policy.
The Wilders share part-time residency in the Sawtooth Valley and enjoy fly fishing, hiking, and prospecting, but most of all connecting with the varied personalities of the past and present who make the Sawtooth experience a living story.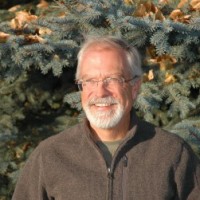 Terry Clark, Vice President
Terry divides his time between Lower Stanley and Hailey, Idaho. He is passionate about sharing his love for Central Idaho with visitors and locals alike.
In 2010, Terry retired from the U.S. Forest Service after a 34-year career that took him to National Forests in six states. He spent almost half his career here, on the Sawtooth National Forest.

In 1989, when he first laid eyes on the Sawtooth Mountains from Galena summit, he knew he had found his place in space. He has been dedicated to preserving, protecting, and enjoying it ever since.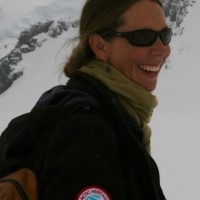 Liesl Schernthanner, Treasurer
Liesl has her roots "just over the hill" in the Smoky Mountains, having been born and reared in the Wood River Valley.  Always eager to hear stories from Old Timers, her interest in learning about the region and its history began in early childhood and has grown with time.
After a career in applied human-environmental research and subsequent years of supporting science in Antarctica, she moved to Obsidian in 2013 with husband, dog, and horses, and has made the Sawtooth Valley home since then, with occasional excursions to work in Antarctica conserving historic sites and monuments.
She strongly commends the work of SIHA and believes it is important to preserve, enhance, and promote regional heritage to inform and inspire those who live, work, and visit the area.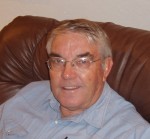 Ed retired from the U.S. Forest Service in 2007 after a 42 year career. He graduated in 1967 from Humboldt State College in Arcata, California with a Bachelor of Science Degree in Forest Management. During his career he worked on the Lassen, Los Padres, Klamath and Inyo National Forests in California and the Sawtooth National Forest in Idaho.

His assignments included firefighting, trail maintenance and construction, dwarf mistletoe control, campground maintenance, blister rust control, timber sale preparation, silviculture and public affairs. Ed also served for a number of years on one of the national wildland fire overhead management teams.

Throughout his career, Ed has been involved with the Eastern Sierra Interpretive Association (Inyo NF), Los Padres Interpretive Association (Los Padres NF) the Sawtooth Interpretive and Historical Association.

Ed and his wife Pat live in Twin Falls. His interests include their five grandchildren, camping, woodworking, golf, fishing, photography, videography and barbershop quartet singing.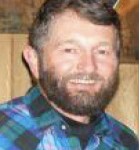 Gary Gadwa, Past President
Gary is a 1978 graduate of the University of Idaho with a M.S. in Wildlife Management. Gary devoted 28 years to protecting, perpetuating, and managing the fish and wildlife of Idaho during his career with the Idaho Department of Fish and Game (IDFG). Electing to work in the field, Gary spent the majority of his career within the Sawtooth National Recreation Area (NRA), the Sawtooth Wilderness, the southern end of the Frank Church Wilderness, and the White Clouds. His work in these very special wilderness and backcountry areas provided Gary with extensive opportunities to experience the country via horseback, trail cycle, snowmobile, kayak, raft, as well as aircraft as few, if any, others have ever done. His wildlife field studies included research on wolverine, elk, sheep and goats with opportunities to trap and relocate many other species from bats to small carnivores, lions, bears, and all major native big game. Gary twice earned recognition as Idaho Conservation Officer of the Year, the only IDFG Enforcement Officer with this honor. Gary is committed to preserving and interpreting the natural and cultural history of Idaho, and has been "addicted" to learning everything about the Sawtooth & Salmon River history since becoming acquainted in the early 70s with several central Idaho "pioneers". Gary also serves on the board of the Stanley Clinic, as Commander of Sawtooth Search and Rescue, is a key EMS and fire department volunteer, and is active in Homeland Security as an amateur radio emergency coordinator. In 2004, Gary received the second annual Sawtooth Society Bethine Church Sawtooth NRA Service Award, the first such award having gone to his wife, Laurii, who also is instrumental to SIHA. Gary and Laurii raised and educated two children in Stanley and have been year-round residents since 1979. Gary enjoys hunting, fishing, hiking, Harley riding, trail cycle riding, snowmobiling, restoring old Fords, amateur radio, and photography.

Ed is a Ketchum, ID-based photographer specializing in mountain sports and landscapes. He is an avid backcountry skier, hiker, backpacker and mountain biker.

Ed worked for USFS for 30 years, many of them spent as a backcountry manager in the SNRA.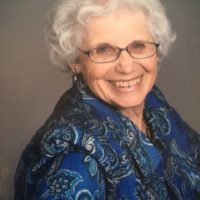 J. Bernice Hartz, Director
Bernice's professional career centered in secondary public education in the areas of geography and history in addition to serving as a field hockey coach, student council advisor and department chair in several Pennsylvania schools. Her Bachelor and Master degrees were awarded at Shippensburg University.

Employment with the US Forest Service in the Sawtooth NRA included three assignments within the visitor information services/visitor service division with much of that time serving at the Redfish Lake Visitor Center. Bernice received the initial Bethine Church award while employed by the US Forest Service.

In addition, she was employed as a teacher's aide at the Stanley school and an instructor for Elder Hostel and volunteered on the Gem Community, the Stanley Independent School Board, the Sawtooth Mountain Mamas, and as a Redfish Center naturalist.

In Arizona she volunteered as a cave tour guide at Kartchner Cavern State Park for fourteen winter seasons and has served six years in the Pima County Sheriff Auxiliary.

It has been a joy to share the beauty, history and flora/fauna with many visitors in central Idaho. SIHA offers numerous opportunities to enhance the appreciation of the Gem of Idaho.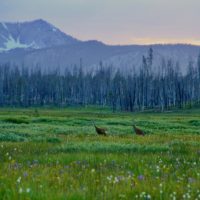 SIHA currently has a board vacancy. If you are interest in joining our board of directors, please reach out!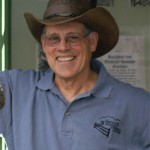 Paul and his wife, Ann, have been coming to the Sawtooth NRA since the 1990s. After a 35 year business career in Atlanta, Georgia, including ten years in private law practice and 25 years in executive management positions (including chief executive officer) at two major banks headquartered in Atlanta, Paul and Ann retired to live in Stanley and Ashland, Oregon.
Both are active in a number of civic and community organizations in both locations, including the Sawtooth Society and the Oregon Shakespeare Festival (Paul has served on both boards). Paul's passions, which serve him well as a director of SIHA and the Sawtooth Society, include a love of things wild and a fascination with American history.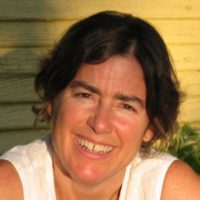 Amelia has a love of the Sawtooth National Recreation Area because of a deep family connection. She had a career as a professor of mathematics before returning to Utah and Idaho. Until recently she and her family owned and operated Smiley Creek Lodge and she continues live in the area seasonally.
Amelia currently manages Needlepoint Joint, a retail establishment in Utah, and in her free time enjoys knitting and embroidery, cooking, gardening and the historic, artistic and natural resources of our world.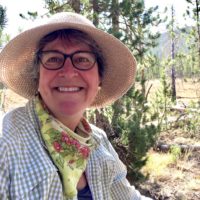 Jenny MacNichol, Director
Jenny, board member since 2020, was born in Northern California and raised in Portland, Oregon. Jenny is a retired internal medicine physician, having practiced for 30 years in Portland.

She and her husband, Carter, have been coming to the Stanley Basin to recreate and spend time with the MacNichol family at the Headwaters Ranch in Obsidian since 1982. They have two adult children who also visit regularly.

Jenny loves the many outdoor opportunities available in the Sawtooths, including hiking, fishing and horseback riding. Jenny's long history and rich experiences in Stanley have made her passionate about preserving important local history and natural resources to share with visitors, residents and generations to come.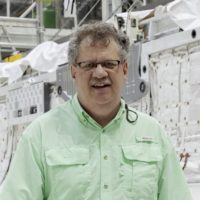 Roland first arrived in the Sawtooth Mountains as a Student Conservation Association volunteer in 1980. From 1981 to 2001, he spent 17 more summers in seasonal roles for the Sawtooth National Recreation Area including natural interpreter, backcountry ranger, and Forest Protection Officer. From 1983 to 1984, Roland worked at Grey Towers/The Gifford Pinchot Institute for Conservation Studies in Milford, Pennsylvania. He ended his service at Grey Towers as the lead natural and cultural interpreter.

Like most of the residents of Sawtooth Valley, Roland wore many hats. Trained in high-angle and whitewater rescue, he was active as an EMT for the Stanley Ambulance and participated in many backcountry rescue operations. For ten years, Roland entertained guests at the Idaho Rocky Mountain Ranch with guitar and vocals.

Roland earned both his BFA and MFA in Visual Art from Utah State University. He recently completed his 32-year career in higher education as a Photography professor and then as Humanities dean at the College of Lake County in Grayslake, Illinois.

Roland's photography of the United States' space program includes projects documenting the abandoned space launch and test facilities around the United States and the Space Shuttle Program. He completed a project collaboratively photographing the interior of the International Space Station with Italian Astronaut, Paolo Nespoli. Roland's photographs are included in numerous permanent museum and archive collections. He is happy to have the opportunity to give back to an area that has given him so much joy.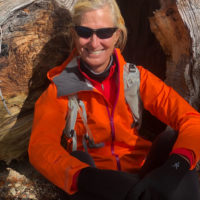 Becky was born and raised in Boise, ID. She spent her weekends exploring the Sawtooth Mountains from her family cabin in Grandjean.
Becky is a retired physical therapist. She received a bachelor's degree from Stanford University and a graduate degree in Physical Therapy from Pacific University.
Becky married Doug Obletz in 1989 at Idaho Rocky Mountain Ranch. They have two sons; Sam and Nick. Becky and Doug spend summers in Stanley and their winters in Portland, OR. Becky's hobbies include hiking, mountain biking, trail running, and the many other outdoor opportunities that the Sawtooth Mountains provide.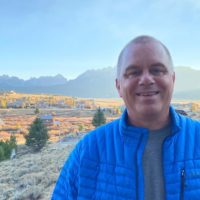 Dave graduated from high school in suburban Chicago and headed west to study at the University of Idaho. He married his wife, Melissa, in 1987 and graduated with a degree in Electrical Engineering in 1988. After graduation, they moved to Boise where they raised their two children, Kyle and Christine, both now adults. Dave spent 30 years designing computer memory chips before retiring in 2018.
Dave and his family developed a significant love for the Sawtooth Mountains and the town of Stanley. They built a home there in 1995 and spent many summer weekends and holidays up in the mountains. Now, in retirement, they consider Stanley their home.
Dave is also a director for the Salmon River Clinic in Stanley and a founder/director for the Pulaski Users Group, another great nonprofit dedicated to the stewardship of our public lands in Central Idaho.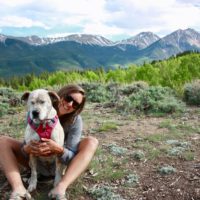 Caitlin Straubinger, Director
Caitlin is a Florida native and cultivated her love of the outdoors while leading backpacking and paddling trips throughout the southeast and the Appalachians. After a stint working in the Colorado high country, Caitlin moved to Idaho in 2014 and has been busy exploring our wild rivers and diverse landscapes on foot, bike, and boat with her husband.

She served as the SIHA Lead Naturalist in 2019 and loves everything about the Sawtooth National Recreation Area. Caitlin currently works as the Community Engagement Director for Selway Bitterroot Frank Church Foundation and enjoys connecting with people and helping turn their passion for wilderness into meaningful action.

In the Sawtooths, you can often find her on the boardwalk at the Redfish Visitors Center looking for beavers, paddle boarding around an alpine lake, or on a trail with her dog.