Groups in the Sawtooth National Recreation Area
Group Size Restrictions in the Sawtooth Wilderness
May 1- November 30 group size is limited to 

12 people and 14 head of stock.

December 1 to April 30 group size limit is 20 people and 14 head of stock.
Any group of with 8 or more people requires a group permit issued from a Forest Service Office or partner.
You can pick up a group permit at the Stanley Ranger Station

, 

Redfish Visitor Center

, or 

North Fork Visitor Center

.

Oversized groups must remain separated by a day or drainage.
Why are there group size limits?
Groups have a Larger Impact on the Wilderness and Wildlife
Trail Impacts: Hiking in larger groups compounds our footprints. One person crossing a meadow might not do much, but a dozen people in a line will establish a trail.
Campsite Impacts: When we camp in large groups, we risk trampling the soil/plants. We may end up creating a trail to reach the river from camp, building a larger fire, or going to the bathroom in one general area.
Scaring Wildlife: Larger groups make more noise and are likely to scare off wildlife. This disturbs the natural habits of animals and (from a selfish perspective) means we won't get to see these animals in their natural setting.
Groups have a Larger Impact on Other Visitors
We go into wilderness partly to escape the intrusions of other people. Crossing paths with a large group of noisy hikers can detract from the wilderness we came to enjoy.
According to the Wilderness Act, a designated wilderness area must pose "outstanding opportunities for solitude.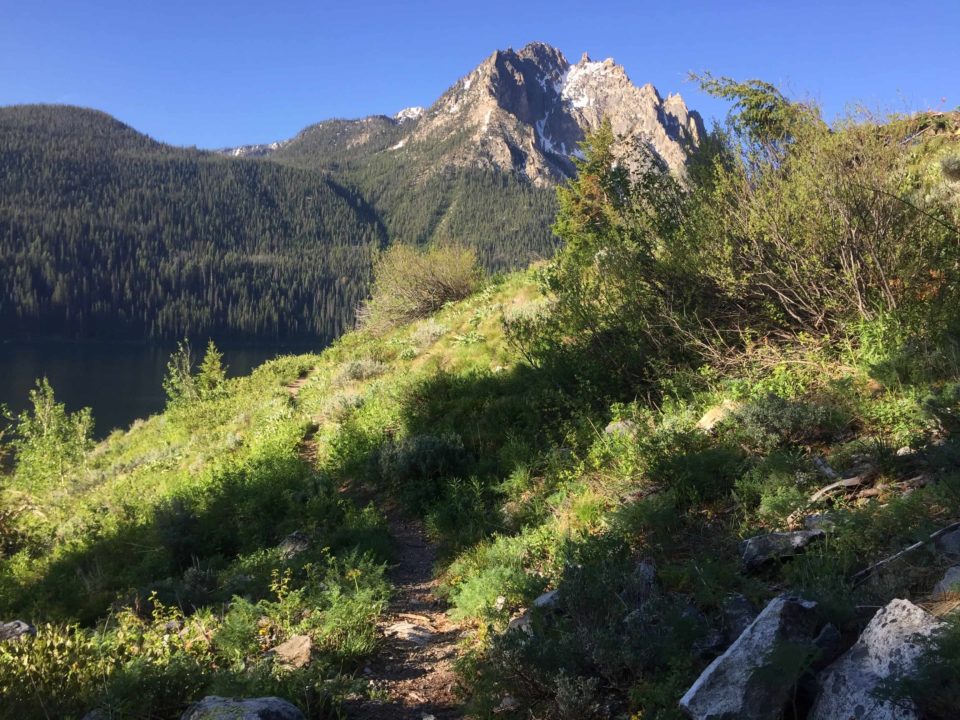 I have a big group, where can I go?
Stanley Lake – Hike along a mellow trail, destinations could include Lady Face or Bridal Veil Falls.
Stanley to Redfish Trail – A great bike or walk. Access from Redfish Road, Stanley Ranger Station, or Town of Stanley.
Salmon River Headwaters – Hike through the headwaters of the Salmon River. Water from here flows over 900 miles to the Pacific Ocean.
4th of July Lake and/or Washington Lake – A good hike or easier backpack for a large group.
Inlet Trailhead back to Redfish lodge – Take the shuttle boat across Redfish Lake (and enjoy the view from the water) then hike back along the ridge to the Redfish Trailhead and Lodge. There are trails from here that enter Wilderness. Make sure your group does not enter wilderness.
Boundary Creek – This trail climbs up the east side of the valley to give you great views of the Sawtooth Mountains.
Alturas Lake Creek – Explore a variety of trails from the Alturas Trailhead and check out how the landscape has changed since the fire.
Yellowbelly from the lower trailhead –
Fishhook Creek Trail –