Summer is in full swing in the Sawtooths and we have lots of programs and special events happening over the next six weeks.
We are excited to now carry custom postcards, magnets, water bottles, stickers, t-shirts and hats in our Sawtooth stores. Stop by the Stanley Museum, Redfish Visitor Center, Stanley Ranger Station or Sawtooth National Recreation Area Headquarters Visitor Center to grab your Sawtooth gear today!

We have daily Junior Ranger programs, Patio Talks and Ranger Talks. On most Thrusdays and Saturdays we hold Guided Walks and Evening Programs. You can find our program schedule here for more details. Stop by the Redfish Visitor Center to learn what the day's topics are!
Our bi-weekly Forum and Lecture Series at the Stanley Museum continues through August 25th this the next program on July 28th.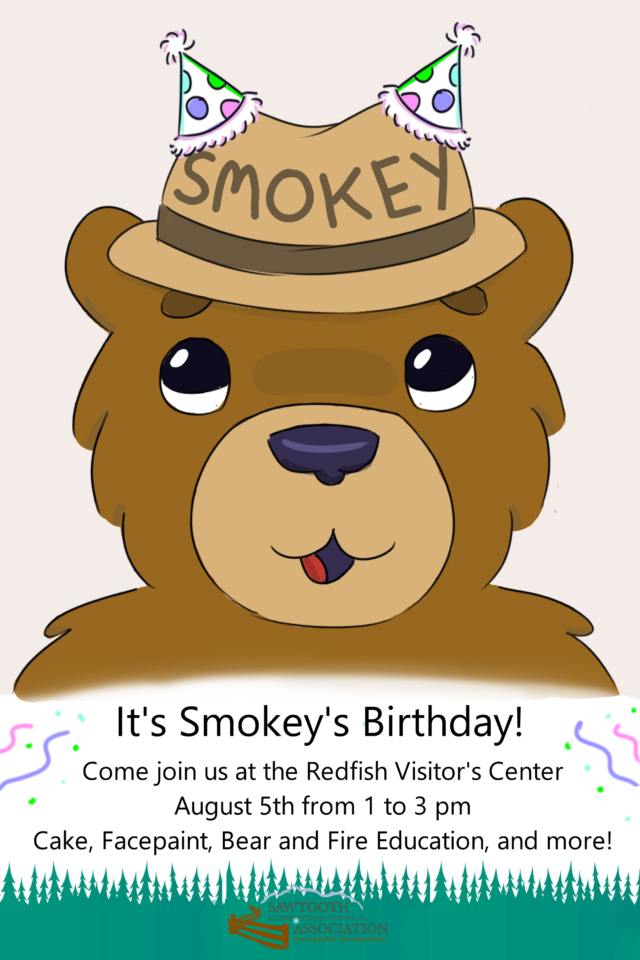 We are working to sell the last of the tickets to our Raft Trip drawing. Find details about how to win a 6-day Middle Fork Salmon River raft trip for 2 people here.
Questions? Send us a note!